Near Banja Luka, on a hill that offers breathtaking views of the entire city, we've created a true haven for relaxation – a modern structure of simple geometry, perfect for escaping everyday stress and enjoying nature. This project is the result of careful planning and dedication to creating a space where functionality and aesthetics harmonize perfectly.
The building is situated on the slope, leaving a minimal footprint from the street while rising majestically towards the courtyard. The courtyard is a place for relaxation, enjoyment, picnics, and games, hidden in nature. Technical spaces are discreetly placed, concealed under the hill.
Entering the living room through stairs of varying heights, which also serve as seating, is a breathtaking experience with its height and windows providing a panoramic view of the city. In addition to the living area, which includes the kitchen, dining room, and living room, there is a partially separate sleeping area. Here, you'll find the master bedroom with its private bathroom and a guest room with its bathroom.
In the basement, you'll discover a wine cellar and a space for socializing, designed in a completely different style compared to the rest of the house. Additionally, there's a gym with a sauna and a wet room, offering relaxation with a beautiful view of the city. All four bedrooms are oriented towards the panoramic view, providing priceless beauty at each wake-up.
The façade along the courtyard offers a spectacular view of the city. Designed in a modern style, it features minimalist lines, neutral colors, and natural textures that add warmth to the space. The black artificial stone stands out on the kitchen's worktop, while chandeliers bring dynamism to the space.
The living room is the heart of the house, with different seating areas, a television, and a fireplace. You'll enjoy every moment spent here, especially in the lounge chair, which adds luxury and comfort.
The dining room features a wooden table and chairs with modern and elegant lines. The foyer, with indirect lighting, introduces you to the living area, and the master bedroom is the perfect place to relax with an impressive view of the city.
The guest rooms are elegantly designed with a similar layout to the master bedroom. Each room is unique, with carefully selected details and textures that make each one special.
The basement is a haven for wine lovers and socializing. With a foosball table, a library, a bar, and comfortable leather chairs, this is where you'll create priceless memories with family and friends.
The bathrooms in the house are modern, with neutral tones and smart lighting. The master bathroom stands out with its blue walls, adding freshness.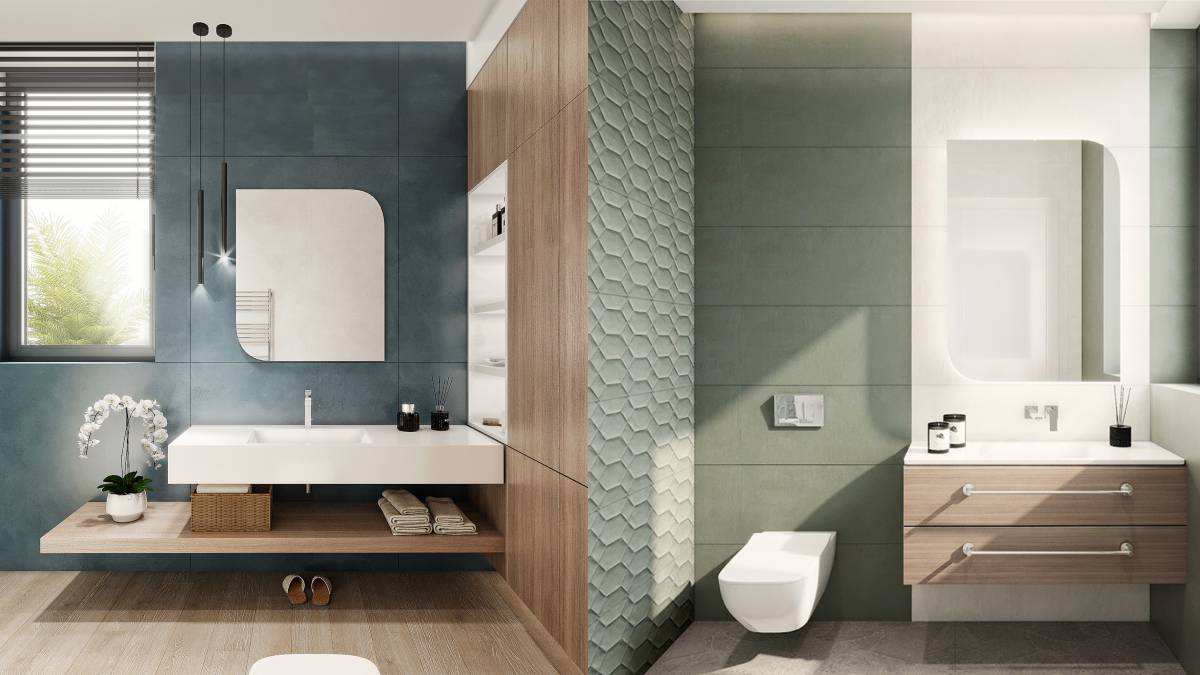 This hillside vacation house project offers modern design, comfort, and a spectacular view of the city.