One tempting idea of a hotel with rooms created to sail on the rivers and lakes was a starting point. It made us design luxurious catamaran apartments – innovative objects that can be separated from the dock and driven slowly. Guests can choose the location to rest and discover the environment all by themselves. At the same time, it maximizes the use of internal waters.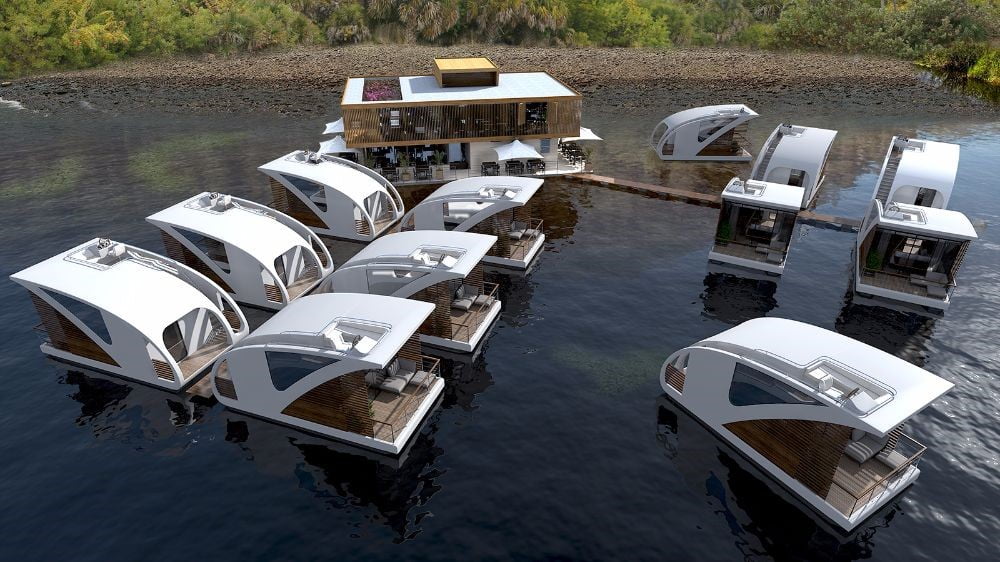 On central floating objects are reception, restaurant, the hall for events, the offices for employees, and the cafe. Vertical wooden brisolei that decorate the facade can be adjusted. The level of interior lighting can be controlled this way, just like the level of connection between guests and the environment. If they go through the middle part of the object, guests find the pontoon tracks leading to the floating apartments.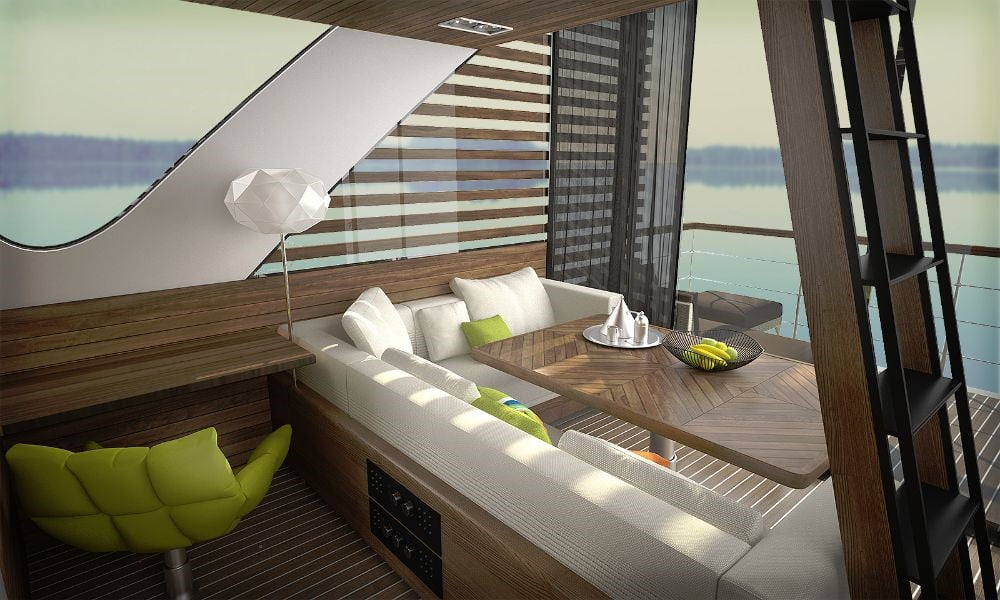 Each of the apartments has two levels. The lower level consists of a saloon, kitchen, bathroom, a cabin for sleeping, and an entrance hall with storage. The platform on the deck is in the front of the saloon. It can be used as a place for rest and easier access to the water. There is a flybridge on the upper level – people can sunbathe and relax in this open space with a wheelhouse. Big windows made of glass make catamaran more connected with the environment than other vessels of approximately the same size. Innovative design allows passengers to move around more freely than in similar vessels. These floating apartments are the right choice for families with children and older people. Being completely ecological, they are great for protected waters also (the electrical engines are very quiet).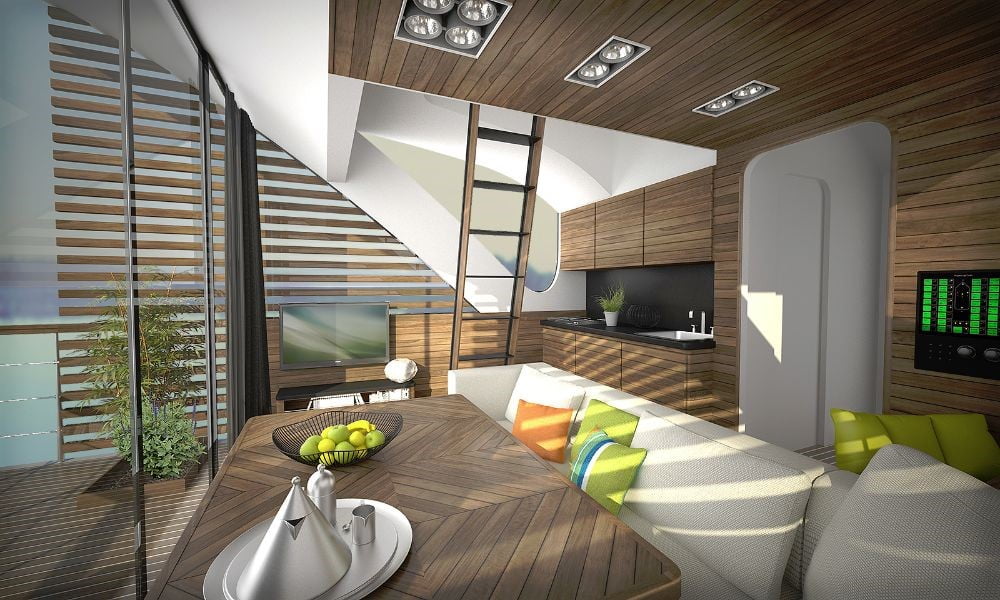 Catamaran apartments can allow up to four passengers. Thanks to its dimensions (base area 9x4m, height 4m), it can be easily transported by truck without unfolding. Because of this and many more innovations, this project got a prestigious design award. Our team is proud of the Millenial Yacht Design Award – MYDA 2015.