We have been hired to create a distinctive and attractive interior for a catamaran designed by Dudley Dix Yacht Design.
Since the vessel is owned by a company named Sinbad the Sailor, we found inspiration in the traditional architecture of the Middle East. Designed for a seven-day charter, it can accommodate 8+2 passengers.
With a beam of 7.20 meters and a length overall (LOA) of 13.15 meters, this catamaran contains a spacious saloon connected to the galley and control area on the main deck, while four cabins and two bathrooms are located below the deck.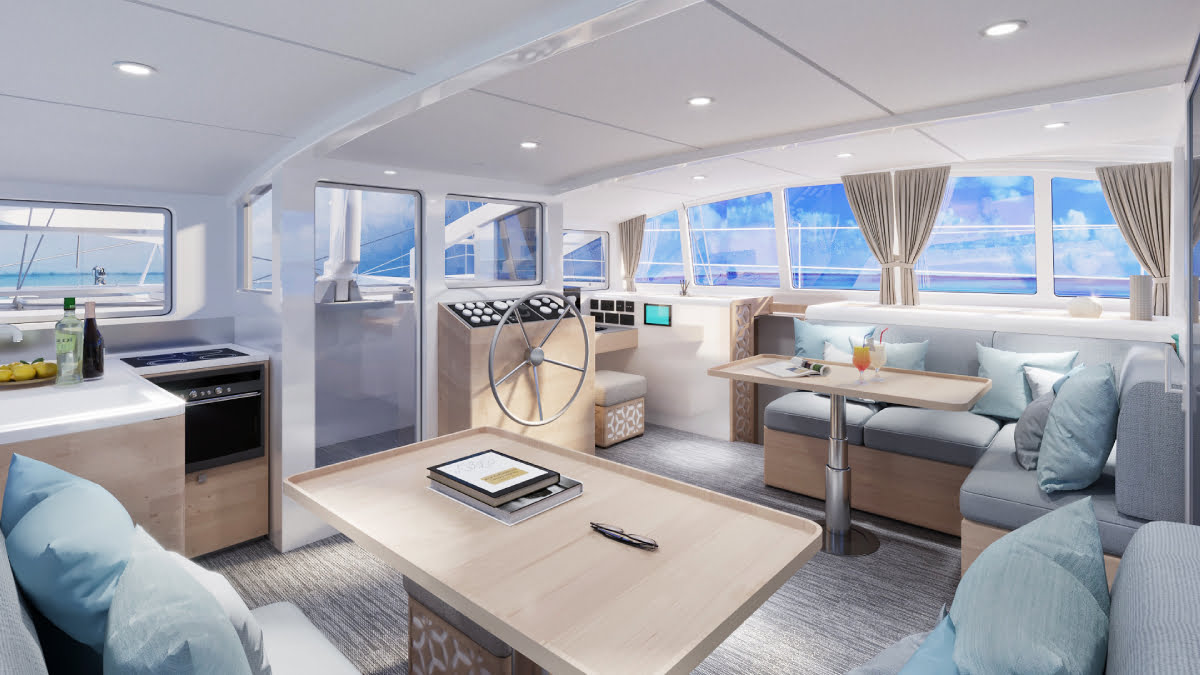 The yacht's interior is designed in an Eastern style, incorporating subtle and unique elements. Colors, geometry, patterns, and lattice structures are conceived as a modern interpretation of arabesques in the interior, creating a pleasant atmosphere reminiscent of the tales from "1001" Nights.
The salon of the catamaran provides a comfortable seating area and a galley with an unobstructed view of the open sea.
Directly adjacent to the foredeck exit, there is a main navigation station that provides easy access to the control panel, where guests can easily monitor the various systems and navigation instruments. Here, the galley is positioned, including a custom-made refrigerator, stove, sink, and ample storage space for provisions.
The salon features a bench that easily converts into an additional berth by simply lowering the table.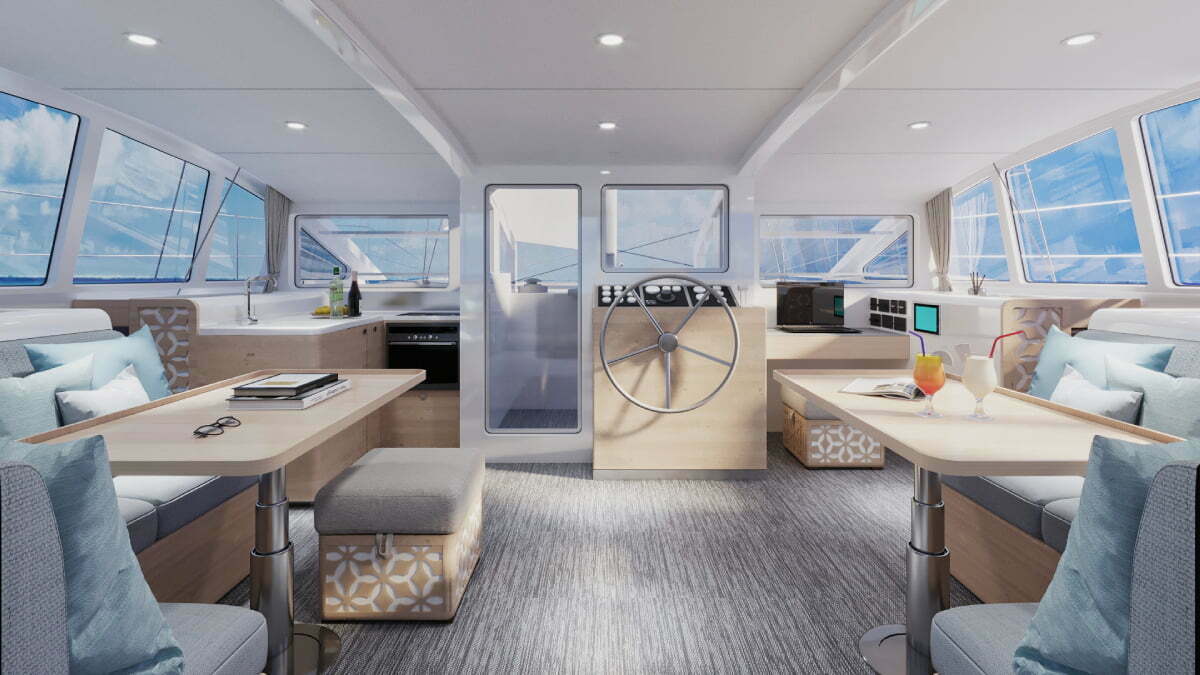 The floor is covered with vinyl tiles in gray decor, creating a subtle and neutral background. Additionally, the interior is enriched with bright colors, predominantly white and a combination of blue shades.
A special detail is a wooden paneling with oriental motifs, which appears on the stools and the sides of the benches. This motif runs through the furniture and cabins, creating a continuity of design.
On the aft deck, there are comfortable seats that are designed in azure blue and are complemented by cushions of multi-colored patterns, which create a pleasant ambiance associated with the salon.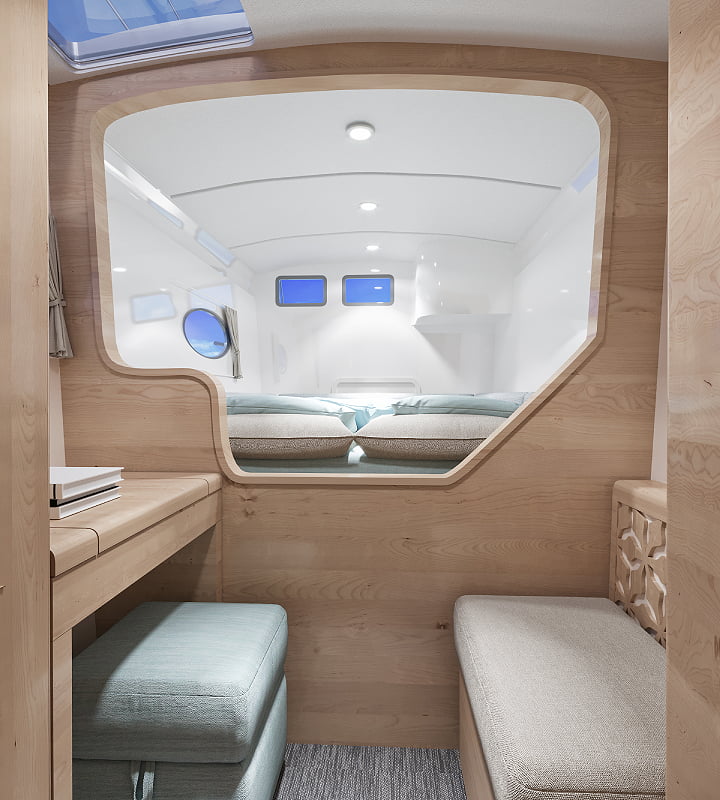 All catamaran cabins are similarly equipped. Although small in size, they are successfully integrated with a desk and a bench with storage space, a wardrobe,
and a bed for two. The interior of both cabins is dominated by wood, while blue-gray shades are discreetly present, creating a harmonious environment. The embossed trim with a geometric pattern continues from the salon, connecting the entire interior of the ship into a single unit.
The bathroom is maximally utilized with a custom-made wash basin, which seamlessly fits into the available space, providing ample room for storage and organization. The shower cabin is separated by glass partitions, allowing the remaining space to stay dry.
Which tour would you choose for sailing with Dix 430?