It used to drag other boats, wrecks, heavy material and equipment, and even garbage. After going through our hands, it is ready for long routes through European rivers and canals. We transformed the small tugboat made in 1948 into a luxurious yacht, keeping its retro spirit. 
Back in the day, tugboats used steam as fuel – they started using diesel engines in the 60s. The decades flew away in work, and Snežnik saved its firm metal construction, solid structure, unusual layout, and mobility. Enough for us to start the challenge of redesigning one of the industrial objects (which became very popular in previous years) with excitement.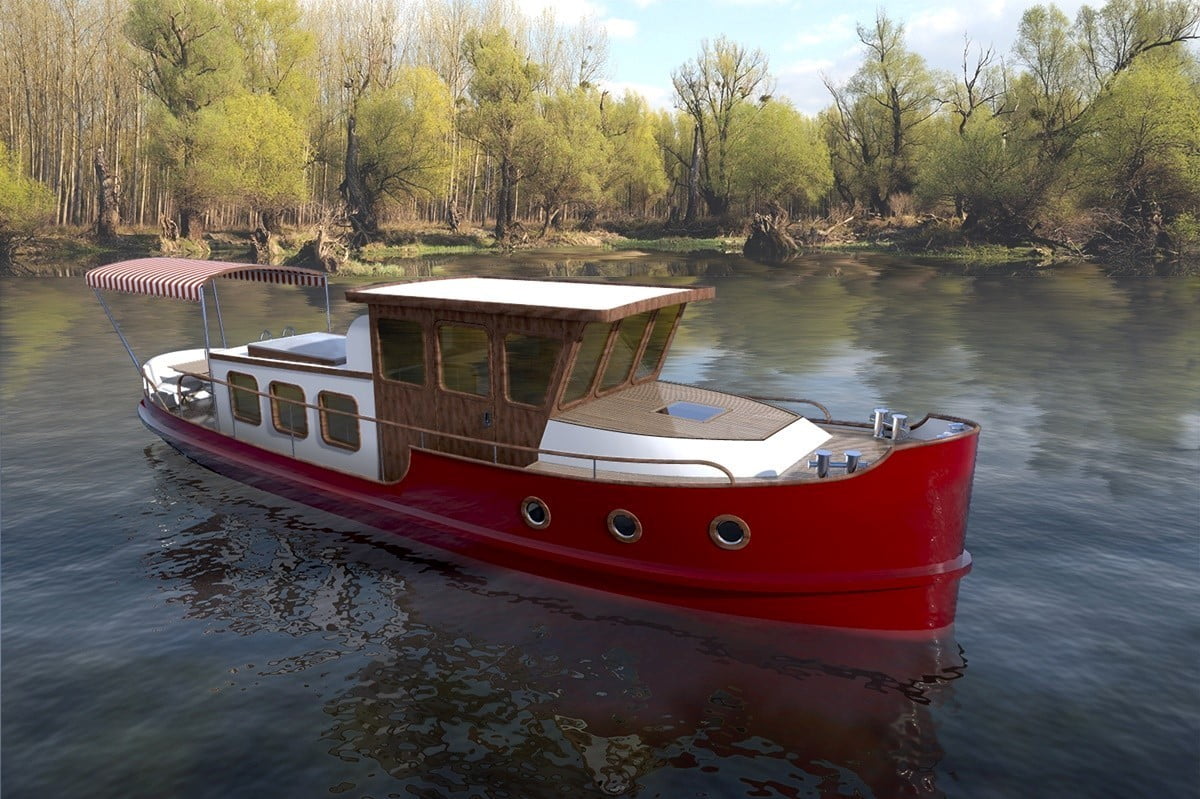 We aimed for only necessary modifications in the interior, adding only those elements that fit well with the minimalistic – retro look of the interior. There are a saloon, sleeping cabin, bathroom, and wheelhouse. The last one, possibly the most interesting room on the boat, contains a small kitchen and a secret door to the bow cabin.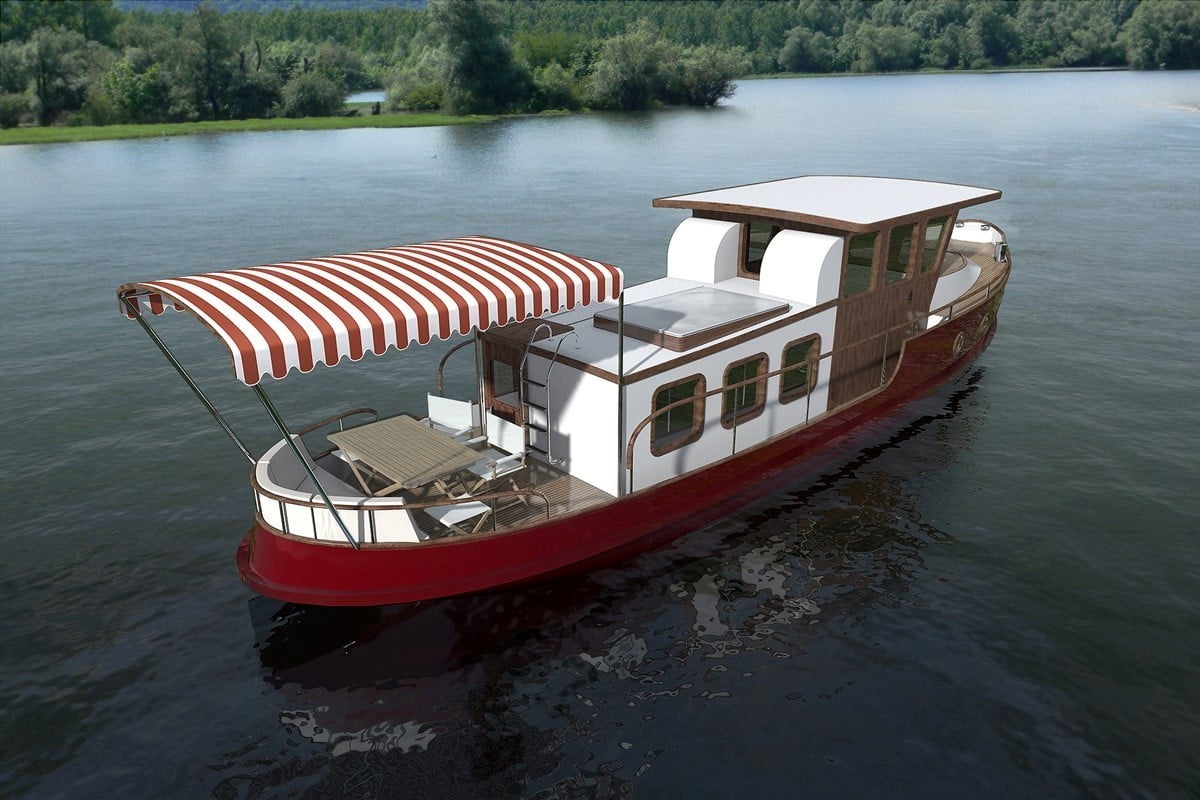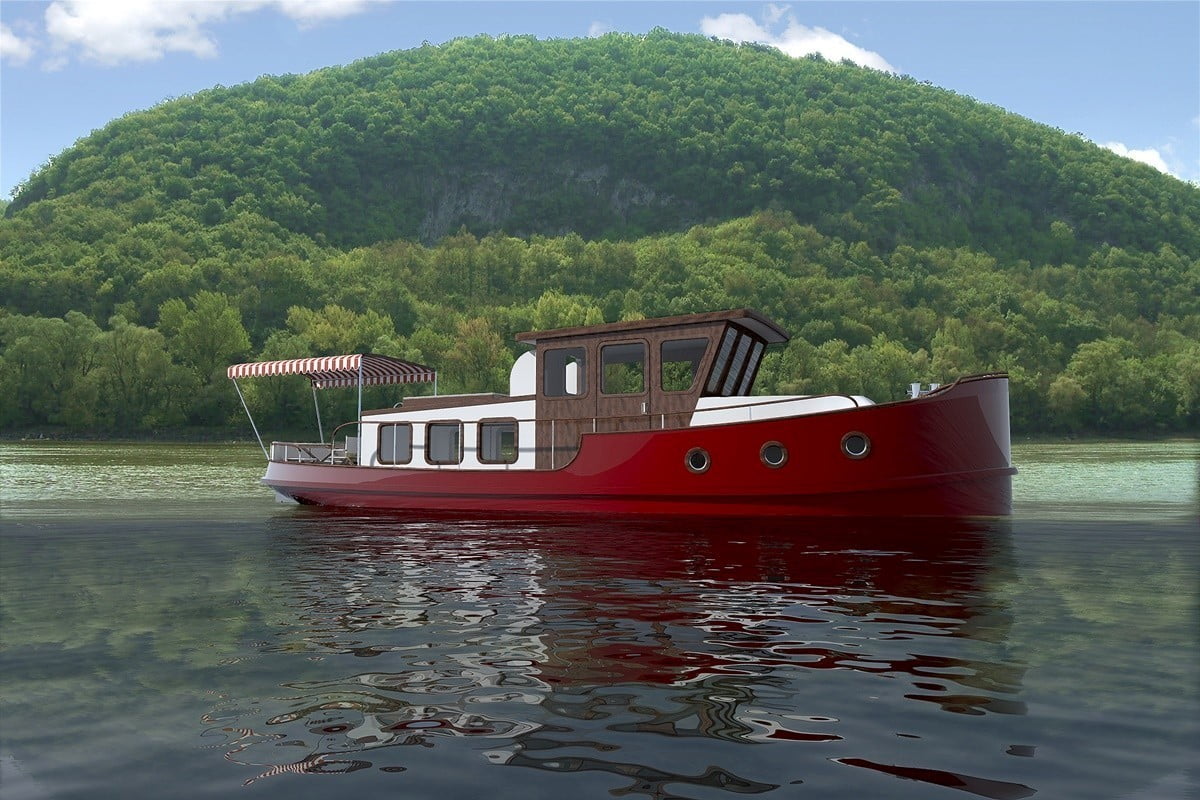 We are so proud of this boat's exterior. It needed to be spacious because passengers spend around 80 percent of their time on the deck. In this case, the deck consists of two parts. The covered sofa is on the lower level, while the place for sunbathing is on the upper part, above the saloon.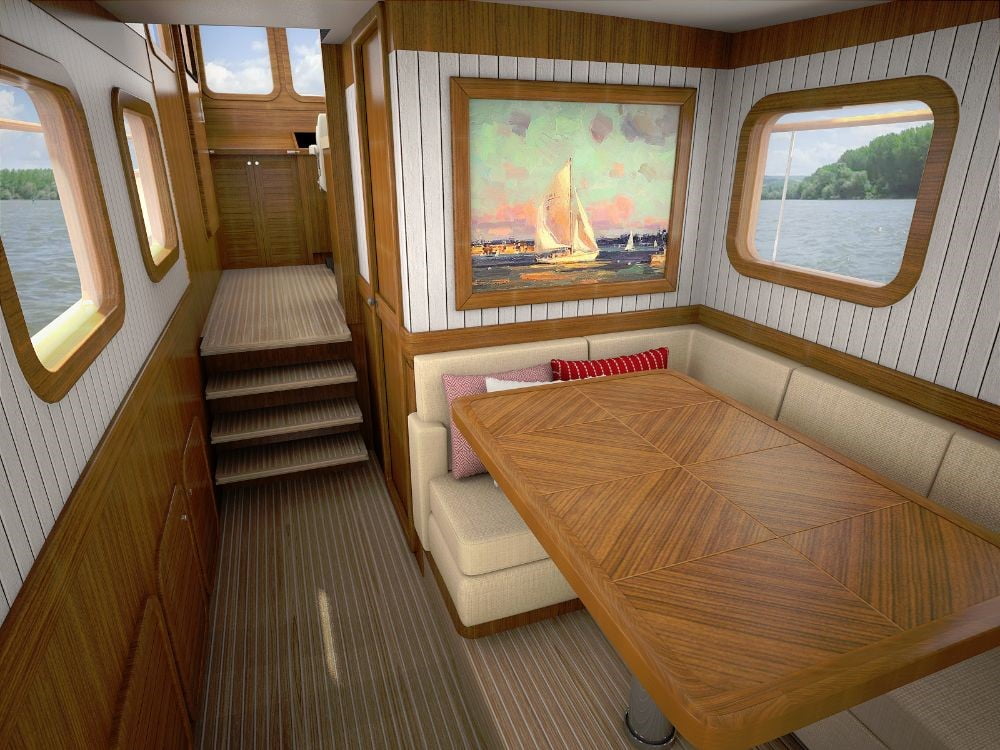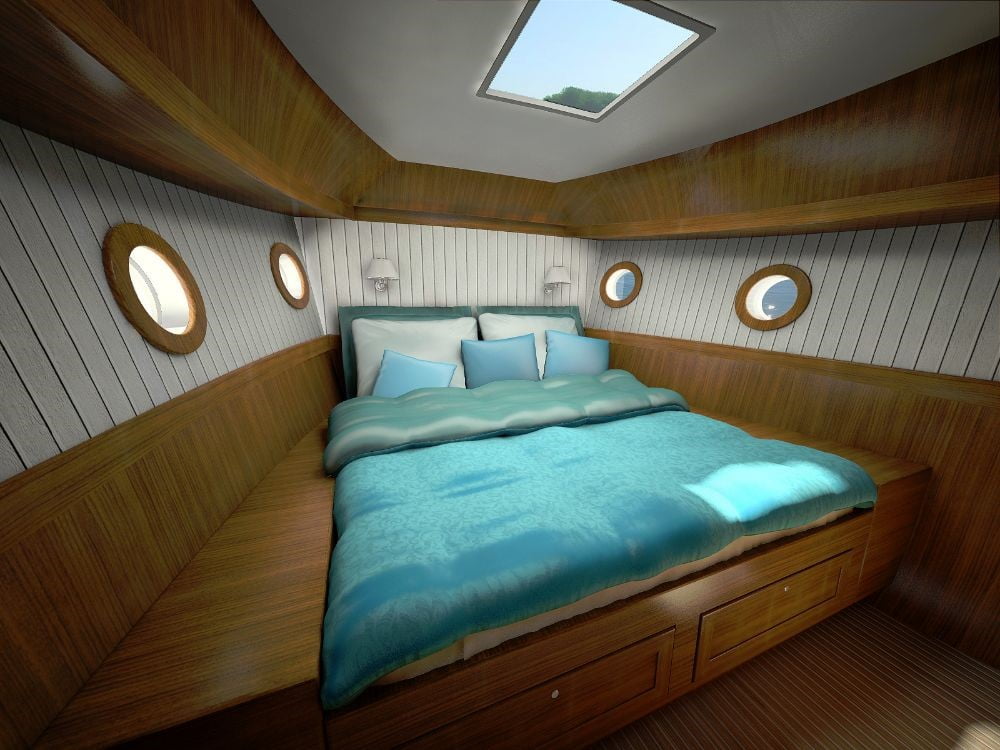 Now, the windows on the tugboat are bigger, so passengers can have a better view. On its future routes through Europe, Snežnik will host up to four people that could stop at any moment and enjoy discovering shores.