Our client this time was the Yugoslav River Shipping, which owns the oldest boat in Serbia and is a member of the prestigious order of veteran ships along the entire course of the Danube. The river boat "Kovin" is recognized as a cultural heritage of the Republic of Serbia. Our task as to transform this 130-year-old river boat into an elegant river yacht that takes pride in its history. As a crucial part of this transformation, we designed a modern salon perfect for business meetings and hosting foreign partners and clients.
The initial focus of our work was to create a functional space. We immediately explored possibilities for optimal use of surfaces that could contribute to the overall ambiance. On the decks, we retained the existing layout, providing space for various activities, from seating by the railing on the bow deck to a coy dining corner on the stern deck. 
The most significant changes took place in the salon, which underwent a thorough transformation. We cleared it of unnecessary elements and installed a new central table, creating space for meetings and meals. To achieve this distinctive look, we combined a white ceiling and upper part of the walls with wooden slats on the lower part, creating a contrast and adding depth to the space. This contrast visually expands the space and makes it more appealing. We creatively utilized the stern area to integrate the television and provide more comfortable seating.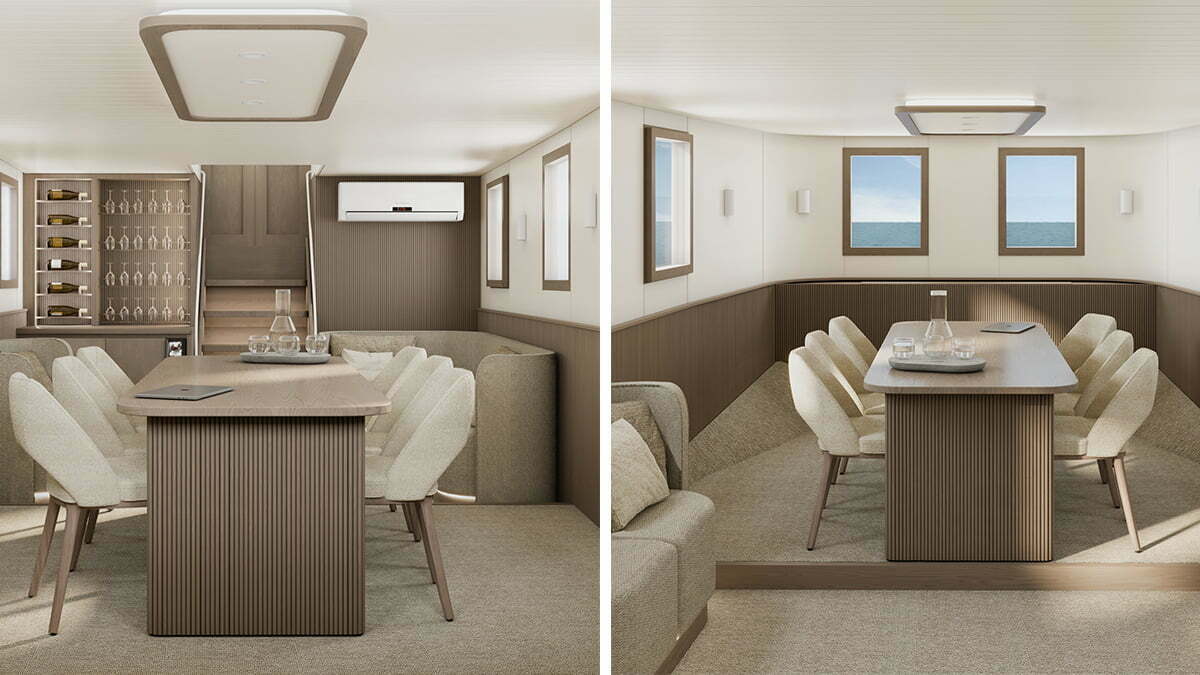 The result is a space that reflects the blend of history and modern design. This transformed river yacht now also includes an elegantly designed mini kitchen, wine and glass shelves, and direct and indirect lighting. Additionally, the toilet, despite its limited dimensions, underwent thorough renovation with a focus on hygiene and functionality.
Alongside interior design, our studio provided comprehensive support, including the selection of highly skilled craftsmen. Our team led the entire construction process, overseeing each phase of the work to ensure everything was executed to the strictest standards of quality.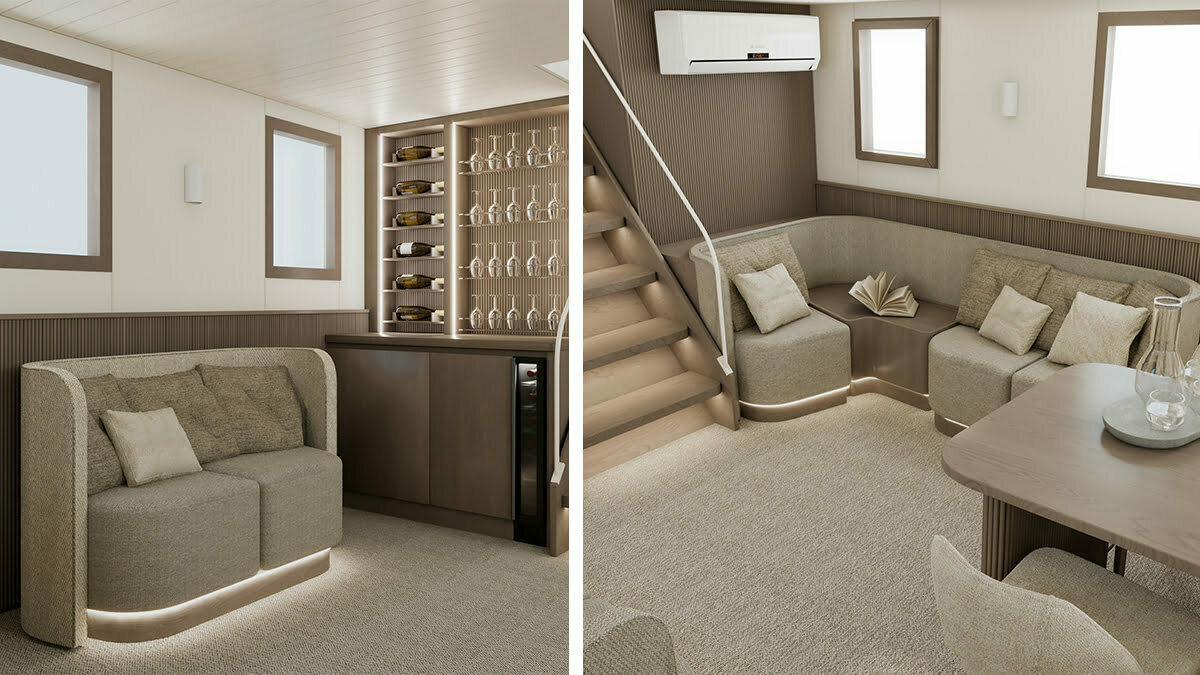 This transformation project demonstrates that with careful attention to detail and a visionary approach, an old river boat can become a contemporary gem on the water, providing a unique experience to all who visit. 
If you want to learn more about the entire transformation process of this river boat, visit our blog – Designer's Diary.