To make sure our regular clients enjoy sailing on the Sava and Danube rivers this summer season, it was agreed to carry out the renovation in 2 phases. The first phase includes preparatory work in the stern salon and all modifications on the decks and bathroom – everything necessary for the boat to set sail. The second phase covers the finishing work in the salon to make it ready for use when the weather gets cold. 
FURNITURE ON THE DECKS
All elements are crafted with great care. Solid oak wood is meticulously protected against all weather conditions. Paired with white aluminum substructures, it blends perfectly with the existing geometry and fence color. For this project, we designed unique seating cushions with their placement tailored specifically to this bow deck. 
The deck itself is covered with outdoor carpeting – an alternative solution used on the vessel in the past. The carpet is replaced every year, and we hope that in the future, Kovin will relieve synthetic teak decking in the shade we proposed for this space. 
The drawers are made in the manner we design all furniture on marine vessels, with a safety system on the drawers that cannot accidentally open, even during storms. 
TRANSFORMATION OF 2 SQUARE METERS BATHROOM
Although occupying less than 2 square meters in surface area, the bathroom required a lot of coordination and organization. A new floor was poured, a new substructure installed, and then new wall coverings and fixtures were mounted. One major challenge was quickly finding fixtures of small enough dimensions. The wall surfaces have antibacterial properties, and the door and winds have slots that provide constant ventilation in the space.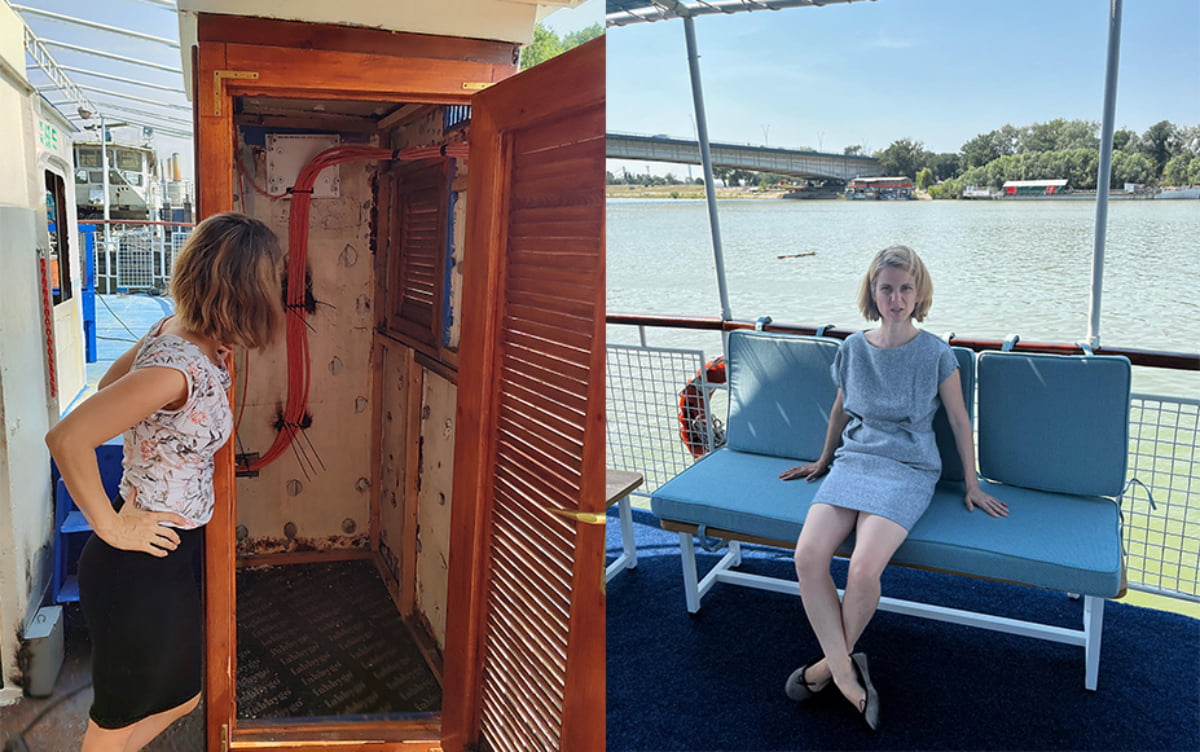 After many preparatory works, the last day was divided into several phases with different groups of craftsmen following a precise schedule. We all eagerly awaited to see the final result. 
We're waiting for feedback from the test run!
Check out our previous post about the Kovin recontruction. 
In the next part of this series, read about the final look of the aft salon.